Thank you for contacting Panera Bread regarding a donation request.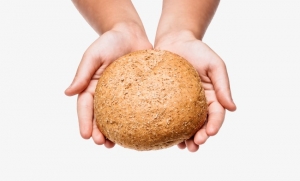 As a company that thoroughly enjoys the opportunity to work with local organizations, we appreciate that we came to mind as you prepare for your event.  In order to be considered for a donation we ask that you submit a donation request letter with the following information:
1.) Your organization's letterhead at the top of the page (note: flyers are

not accepted)

2.) A short explanation of your organization. (must be a registered

501(c)(3) non-profit organization, tax-exempt church or public/private

school)

3.) What type of event you are having

4.) The date of your event

5.) What are you looking for from Panera Bread (i.e. product, silent

auction/raffle prize)

6.) Contact information and address
If your letter does not include all of the required information, regretfully Panera Bread will be unable to partner with your organization. Per our company policy, all requests must be submitted at least 6 weeks prior to your event (but no more than 6 months in advance).
Please be aware that due to the increase of donation requests we are receiving at this time we have to limit our donations.  If you have received a donation from us within the past six months we will be unable to donate again.  We apologize for this inconvenience.
Please note: We currently do not make monetary donations, offer discounts, purchase advertising space or sponsorships through our donation programs. We do not allow our bakery product donations to be resold.  We do not offer one-time donations of our unsold bakery products as these are reserved for approved organizations participating weekly in our Day-End Dough-Nation® program. If you would like additional information about the Day-End Dough-Nation® please reach out to Joyce Sabin, jsabin@lemekllc.com. 
STEP 1: Select your Store Location
If you do not see your local Panera on the map, please visit
www.panerabread.com/donations
to submit an application to our Corporate Headquarters.